The Canadian Cowboys Association is closely monitoring the ongoing COVID-19 pandemic. As our rodeo reason approaches this spring, our Board of Directors will be working closely with all rodeo committees that need to reschedule and will fit them in wherever possible. Please visit the Rodeo Information tab for ongoing updates. If anyone has questions or concerns please contact one of the CCA Directors.
For continuous updates regarding COVID-19, please visit the Health Canada website.
From all of us at the Canadian Cowboys Association, be safe and stay healthy!
Please take note of the following changes that will be in effect for the 2020 CCA Rodeo Season. read more…
These can be purchased online or through the office at 306-721-2700. The 2020 Membership form is available under the CCA info tab on the top menu of this page. Please note that a slight change to the final cost of the memberships had to be made for GST purposes this year and ensure that the correct amounts are sent in when submitted.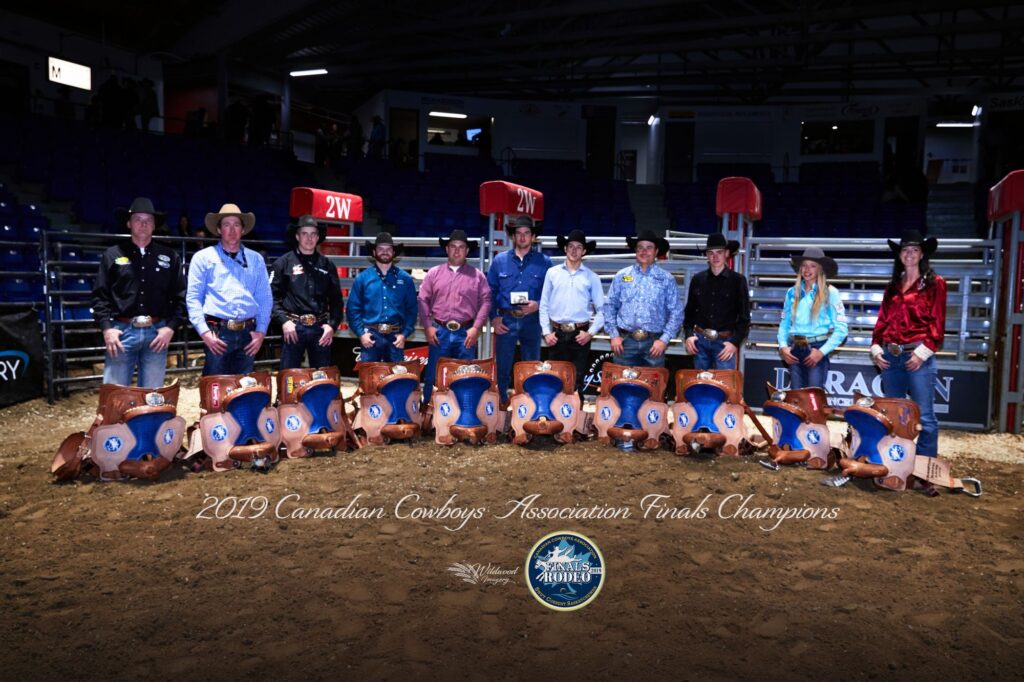 Left to Right:
Brady Chappel (Team Roping – Heeler), Braidy Davies (Team Roping – Header), Brady Bertram (Bareback), Coleman Watt (Saddle Bronc), Jeff Heggie (Steer Wrestling), Adam Gilchrist (High Point), Chad Hartman (Bull Riding), Riley Warren (Tie-Down Roping), James Perrin (Junior Steer), Kaybree Zunti (Junior Barrels), Dana Lovell (Ladies Barrels).