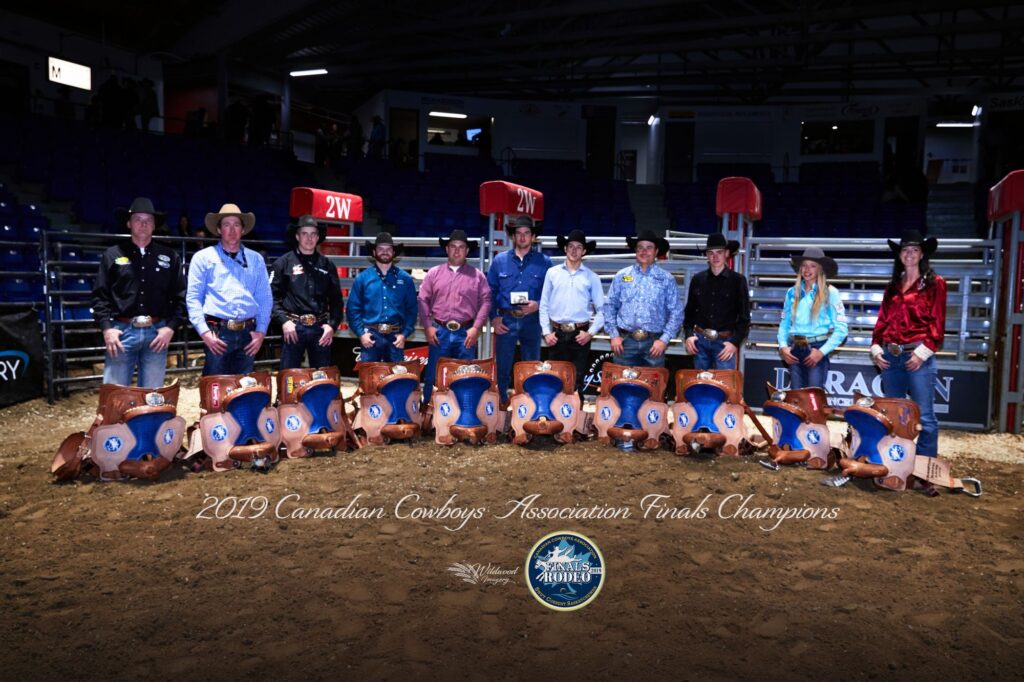 Left to Right:
Brady Chappel (Team Roping – Heeler), Braidy Davies (Team Roping – Header), Brady Bertram (Bareback), Coleman Watt (Saddle Bronc), Jeff Heggie (Steer Wrestling), Adam Gilchrist (High Point), Chad Hartman (Bull Riding), Riley Warren (Tie-Down Roping), James Perrin (Junior Steer), Kaybree Zunti (Junior Barrels), Dana Lovell (Ladies Barrels).
– Check in will be at the rodeo office at prairie Land Park on Friday.
– There is no entry fee for the tour finale but you do need to check in at office before 6PM on Friday.
– Stall payment will be required at rodeo office
–  Weekend wrist-bands can be purchased at rodeo office for companions and family $20/weekend pass. (Tickets are $15 at the door and weekend passes will only be sold at rodeo office during check in).
– Arena will be open for riding until 5:15pm Friday and Saturday.
– Camping is available on the grounds. "No horses tied to the trailer"
– Ramada is promoting a special rate of $109.00/night. The code to use when booking is "small town tour".
– The Long Branch bar will allow contestants free cover charge and drink specials.